---
Ester: Ariana Grande special guest on POP NEWS
Written by V2Beat on 09/01/2019
Ester: Ariana Grande Special guest on POP NEWS
Today (08 Jan, 19) we have dedicate the episode of POP NEWS to a young but now great artist: Ariana Grande.  Ariana was born in Boca Raton, Florida. Since she was a child she was passionate about acting and singing, has now climbed the world rankings. Today we want to remember some of her songs and videos starting from what she herself considered a flop: "Put Your Hearts Up".
Ariana has Italian origins, her great-grandfathers Antonio Grande and Filomena Lavenditti emigrated in 1912 from Italy to the United States. Ariana has a ten year older brother, the eldest son of the mother: Frank James known as Frankie Grande or Frenkie J. Grande, a producer, musical and youtuber actor. Just this week faces our HOT POP rotation V2BEAT with a new single: Seasons of Love.
Ariana's fast career starts In 2009, when Ariana Grande began recording cover songs for her favorite hobby singers, posting them on her official YouTube channel. Ariana then sings as a soloist in various symphony orchestras, such as the South Florida Philharmonic, Pops and Symphony Orchestra.
Jumping a few years where she remains busy both on TV and in theater, At the beginning of 2014, the same Grande announces that she has started work on a new project. Problem, first single from My Everything, his second studio album, in collaboration with the rapper Iggy Azalea.
Jumping to At the end of January 2016 the second perfume of the Grande is announced, Frankie by Ariana Grande (in honor of his brother Frankie), commercialized since the beginning of February.
A few days later he announced the official title of his third studio album, Dangerous Woman.
On the evening of 22 May 2017, at the end of one of his concerts at the Manchester Arena, a terrorist attack perpetrated by a suicide bomber provokes 22 victims; the artist remains unharmed. In response to this event, he organized a charity concert entitled One Love Manchester for the following June 4, which invited international pop music artists to participate.
2018-present: Sweetener and Thank U, Next
On April 20, 2018 he published the single No Tears Left to Cry, first extract from the singer's fourth studio album. [72] The same day he performed with the single for the first time during the Coachella music festival in Indio, California
Ivano Spada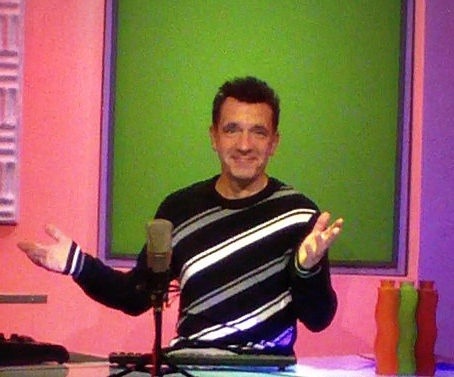 ---