---
Ester: POP NEWS of the 2018's last week with me!
Written by V2Beat on 29/12/2018
in my last episode this year I have proposed some of the last songs released in the week. We have seen Shawn Mendes, Cameron Dallas, Maluma, Nick Jonas, Robin Schulz, Ilira and Don Diablo videoclips, along with many others.
We also listened to a particular version and saw the video Swizz Beatz feat Nas with Echo, shot at the Tokyo light museum, MORI Building DIGITAL ART MUSEUM on which we see a stunning room photo:
I also dedicated the episode to an artist of exceptional skill, Christina Aguilera.
Summing up:
Christina María Aguilera . Born in Staten Island, New York and raised in Rochester and Wexford, Pennsylvania, she appeared in the television series Star Search and The Mickey Mouse Club in her early years. After recording "Reflection", the theme of the 1998 Disney film Mulan she started a long singing career.

To better remember his style, let's look at this video:  Genie in a Bottle – Aguilera
Following the success of the single, Aguilera's eponymous debut album was released in August to commercial success, peaking at number one on the Billboard 200 and was certified eight times platinum by the Recording Industry Association of America
It moved 14 million copies worldwide, and produced three singles, including two Billboard Hot 100 number ones "What a Girl Wants"
Aguilera's first take on more artistic control was expressed in the 2001 Moulin Rouge! cover of Labelle's "Lady Marmalade", which also saw the contribution of Pink, Mya and Lil Kim.[

Originally opposed by RCA executives for being "too urban" and "too Rockwilder and Missy", Aguilera insisted on recording the song.[ "Lady Marmalade" topped the Billboard Hot 100 for five weeks based on airplay alone, becoming the first airplay-only track in history to remain on the chart's top spot for more than one week.
Aguilera is a soprano, having a vocal range spanning four octaves and the whistle register. Since the start of her career Aguilera's voice has been compared to that of Mariah Carey and Whitney Houston.
We would like to remind that Aguilera has sold 37.9 million records in the United States,  and over 75 million albums and singles worldwide. Gregory Hicks from The Michigan Daily opined that "Aguilera deserves to be known as one of the greatest artists to ever hit the pop industry.
It's all for today and for this year about POP NEWS, We will catch on the new year 2019 with a new episodes!
Wishing you all a Brilliant 2019!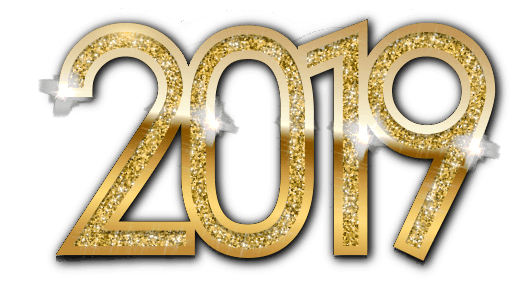 Ester
---