POPAGOGO: COMPLICITY BETWEEN MADONNA AND ARIANA GRANDE…
Written by IvanS on 16/01/2017
COMPLICITY BETWEEN MADONNA AND ARIANA GRANDE
DECLARED BY THE "QUEEN OF POP" THROUGH A VIDEO SHARING.
By Cisca Benitez
Madonna has always shown to the World that she doesn't mince one's word to express her opinion about younger pop stars.
But Ariana Grande, the young 23 years old popstar , shall not to be afraid about the opinion of the more skilled collegue! In fact, Ariana Grande has recently received a public demonstration of consent and complicity of the "Queen of Pop".
Ariana Grande took part with Madge in a charity concert for a pediatric hospital in Malawi together with Madge in December, and the "Queen of Pop" posted to her social media account a video of the backstage with the young singer.
Ariana is one of the supposed heir and now can consider itself blessed by Madonna!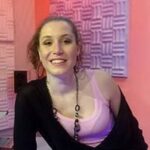 6XSKA is a  freelance news catcher & TV presenter featuring @ vibee.tv Pop Music channel
---