POPAGOGO: NELLY FURTADO IS BACK WITH "PIPE DREAMS"
Written by IvanS on 14/02/2017
What do you remember about Nelly Furtado?
Nelly Furtado is a canadian singer and songwriter of portuguese origins. She gained fame with her debut album in 2000 (Whoa, Nelly!) , known in particular thanks to "I'm like a bird" and "Turn off the light". The most famous album of her career was "Loose" released in 2006. Since 2012 Nelly is out of the scene, and now she is back with the new single "Pipe Dreams"! The canadian singer said that she made 4 years of silence cause she want to make a triumphant return to music!
A few days ago, the singers has shared the new music video in which we can see Nelly dances through various rooms of a run-down house. "Pipe Dreams" is taken from Furtado's upcoming album "The Ride", which is the follow-up to her 2012 album "The spirit indestructible". So..we have only to enjoy her new song and waiting for the other tracks of her album!
---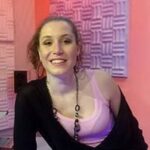 Cisca Benitez
---