POPAGOGO: SHAKIRA DEBUTS WITH MALUMA IN A NEW MUSIC VIDEO
Written by IvanS on 14/02/2017
You surely remember when Shakira hypnotize us since "Hip Don't Lie"
With her seductive choreography and sultry voice. Fast forward 11 years later, and we're just as mesmerized. The 39-year-old singer is now breaking records with her new music video "Chantaje" featuring fellow Colombian Maluma. 
The 22-year-old sexy guy and the superstar were undoubtedly a lethal cocktail for a hot video. In fact, Shakira's "Chantaje" was the fastest Spanish-language video to reach a 100 million views
(109 million views in less than a month). In sensuality, from Shakira, we can only shut up, admire and take her as an example!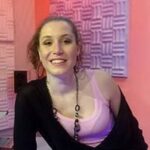 Cisca Benitez
---