POPAGOGO: THE GREAT MOMENT OF JUSTIN BIEBER OF 2017
Written by IvanS on 14/02/2017
Since the beginning of his singer careers, Justin Bieber succeded into seduce crowd of girls only through a nice face and an attractive look and way of doing….yes, attractive for female teenagers under …maybe 16 years old.
Cause of his limitated target of fan (under 16), Justin Bieber hasn't exactlybeen viewed as a true artist in the eyes of anyone over the age of, say, 16 for many years.
But after more than three years of hard work, Bieber come back with a
sequence of new singles, which have certainly been appreciated by a largest and more adult public, so 2016 have been one of the biggest moment of success for Justin.
So…many people changed teir idea about the singer, but I highlight that Bieber reached the most important success through the collaboration with some of the top Dj's in the world…I'm, talking about the remarkable success of "Cold Water" (with Major Lazer) , and "Let me love you" (with Dj Snake).
And I'm wondering…are we sure that all the merit of the last singles is due to a change in Bieber's performance, and not only to some apropriate series of partnership???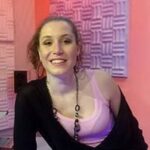 Cisca Benitez
---