POPAGOGO: U.K.'s XMAS N.1 SEIZES BY CLEAN BANDIT
Written by IvanS on 16/01/2017
By Cisca Benitez
As you know, Clean Bandit is a british electronic and house music group made up in 2009.
They rose to the top of the UK single chart in 2014 with the single "Extraordinary" and reached the worldwide success thanks to the colaboration with Jess Glynne in "Real Love".
During 2016 the band had to faced the desertion of the pianist and violinist Neil Amin- Smith, but the group isn't now shown a terrible lack cause of that loss!
In fact, "Rockabye", after remaining for seven consecutive weeks at the top uf UK charts, it conquers the U.K. coveted Christmas n.1. single.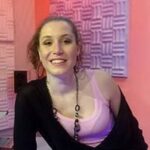 6XSKA is a  freelance news catcher & TV presenter featuring @ vibee.tv Pop Music channel
---