---
European TOP40 POP CHART HITS, 40 Best Pop, Latin, Dance Club 18 September 2021
Written by V2Beat on 19/09/2021
POP MUSIC CHART TOP 40 BEST POP SONGS IN EUROPE Music Charts 2021 (updated 18 September) Stream live @2PM EVERY SATURDAY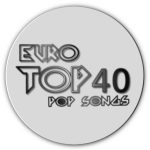 V2BEAT Online Music TV,  is proud to announce the EURO TOP40 Hits Pop Music Charts aired every Saturday afternoon related to the most listened songs in Europe.
Tune on V2BEAT radio & TV from 2.00 PM (UTC Offset: UTC + 1h) or Matariki FM (UTC Offset: UTC -10h) 
The European TOP 40 music of the Pop chart is considered taken from the Europe Official Top 100  and remains the V2BEAT  official charts for RnB, Rap, pop, country music, Hip Hop, Dance and Urban Top rhythm music artists.
Weekly news songs and videos, from urban, dance-pop, r&b, hip hop, trip hop, rap, soul, music videos, are selected from:
The major Top Charts like billboard charts top 100 song,

Vote collected from our audience,

Web downloaded songs,

Favorite compilation taken from many online Radios

Our preferences
In order to compile the European TOP40 best songs Pop Music Chart 2020 for V2BEAT live Music Television.
During the European POP MUSIC CHARTS 2020 you can also directly vote the songs and artists by means the use of our website, just press VOTE THIS SONG button!



THE EUROPEAN TOP 40 POP CHART HITS MUSIC CHARTS 2021 BY THIS WEEK:
Artist
Title
POSITIONS
CKay
Love Nwantiti (ft Joeboy, Kuami Eugene) [T40-01] [0920-1]
01
The Kid Laroi, Justin Bieber
Stay (V2Beat Edit) [0721-2] [T40-02] [CDA Clean]
02
Ed Sheeran
Bad Habits [Comic Video][T40-03] [0721-2]
03
2
Glass Animals
Heat Waves [T40-04] [1020-3]
04
Ed Sheeran
Shivers [CDA] [T40-05] [0921-3]
05
Elton John, Dua Lipa
Cold Heart (Pnau Remix) [CDA] [T40-06] [0821-2]
06
Lil Nas X, Jack Harlow
INDUSTRY BABY [T40-07] [0821-1]
07
Shouse
Love Tonight (David Guetta Remix) [Short Edit][T40-08] [0621-4]
08
Joel Corry, Jax Jones, Charli XCX, Saweetie
Out Out [CDA] [T40-09] [0821-4]
09
Lil Nas X
That's What I Want [Dtime V] [CDA] [T40-10] [1021-3]
10
Doja Cat
Woman [Visualizer][T40-11] [0621-4]
11
Farruko
Pepas [Radio Edit] [CDA] [T40-12] [0821-3]
12
Coldplay, BTS
My Universe [CDA] [T40-13] [0921-1]
13
Anne Marie, Little Mix
Kiss My (Uh Oh) [0721-4] [T40-14] [CDA]
14
Lost Frequencies, Calum Scott
Where Are You Now [CDA] [T40-15] [0921-4]
15
Becky Hill & David Guetta
Remember [T40-16] [0721-1]
16
David Guetta, MistaJam, John Newman
If You Really Love Me (How Will I Know) [0721-3][T40-17] [CDA]
17
Dermot Kennedy
Better Days [T40-18] [0921-4]
18
The Weeknd ft Ariana Grande
Save Your Tears (Remix) [T40-19] [0521-1]
19
Mimi Webb
24/5 [T40-20] [0921-4]
20
Wizkid, Justin Bieber, Tems
Essence [Lyric Video] [T40-21] [0821-3]
21
Kungs
Never Going Home [T40-22] [0721-1]
22
Jonasu
Black Magic [T40-23] [0121-1]
23
Dadju, Anitta
Mon soleil [T40-24] [0621-4]
24
Little Mix
Love (Sweet Love) [CDA][T40-25] [0921-4]
25
Ne Yo
What If [T40-26] [1121-4]
26
Justin Bieber
Ghost [CDA] [T40-27] [1121-2]
27
Diana Ross
If The World Just Danced [Visual] [T40-28] [0921-3]
28
Majestic, Nightcrawlers
Losing My Mind [CDA] [T40-29] [0921-4]
29
Shawn Mendes
Summer Of Love [CDA] [T40-30] [0821-4]
30
Galantis, David Guetta ft Little Mix
Heartbreak Anthem [T40-31] [CDA Radio Edit] [0521-1]
31
Enrique Iglesias
Chasing The Sun [Lyric Video] [T40-32] [0921-3]
32
Kylie Minogue, Years & Years
A Second To Midnight [T40-33] [1121-1]
33
Gabry Ponte, Henri PFR
The Feeling [Lyric Video] [T40-34] [1121-4]
34
Jason Derulo
Acapulco [Radio Edit] [CDA] [T40-35] [0921-3]
35
Mufasa & Hypeman x Dopamine
Weekend [T40-36] [0921-3]
36
Purple Disco Machine
Dopamine [CDA] [T40-37] [0921-2]
37
Bob Sinclar And Molly Hammar
We Could Be Dancing [T40-38] [0721-2]
38
Tiesto, Karol G
Don't Be Shy [T40-39] [0821-2]
39
R3hab, Jonas Blue, Ava Max
Sad Boy [Lyric Video] [T40-40] [0921-3]
40
EUROPEAN TOP40
 Lost the Show? here you can re-listen the previous episode!
POP CHART 2020 by EUROPEAN TOP40_11_09_21
THE EUROPEAN TOP 40 POP Songs IS SCHEDULED ON
Every SATURDAY
2:00 PM (Rome time)
How to listen/watch V2BEAT Radio TV?
---
Reader's opinions
---