Top Songs 40 – The Ultimate List of the Top 40 Most Popular Songs in Eu
Written by IvanS on 05/12/2022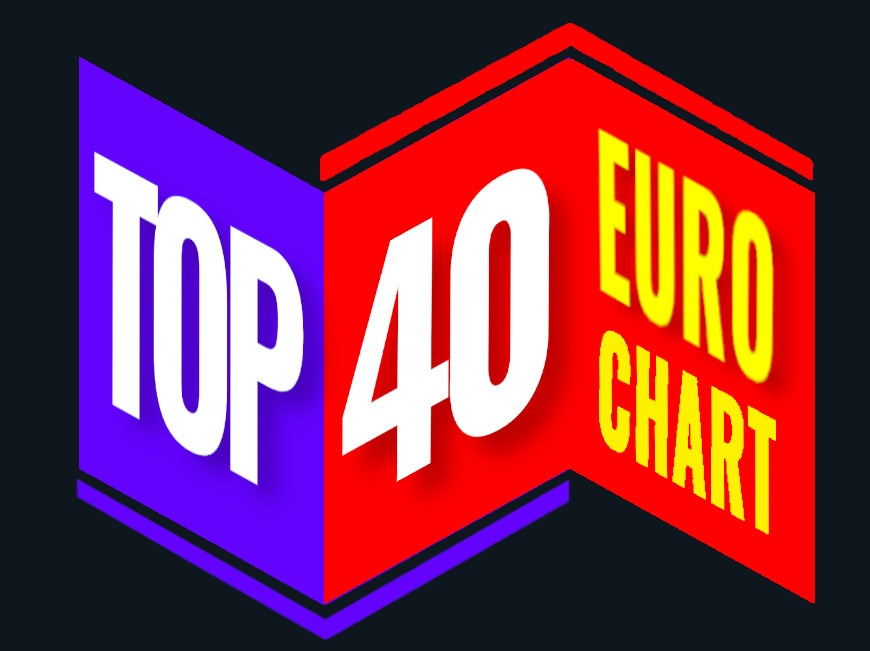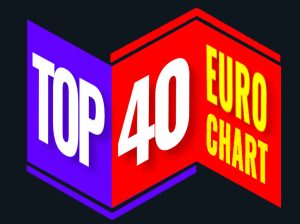 EURO TOP40 POP CHART
THE EUROPEAN POP CHART IS HERE!
The best of  EU TOP40 for the POP/DANCE segments
ON AIR LIVE
Scheduled on saturday:
2.00PM (UTC+1h) V2BEAT TV
2.00PM (UTC-10h) Matariki FM
TOP SONGS 40, the top 40 most popular songs in Europe have been compiled by our team of experts. Enjoy
V2BEAT Online Music TV,  is proud to announce the EURO TOP40 Hits Pop Music Charts aired every Saturday afternoon related to the most listened songs in Europe.
Top Songs 40 is a weekly countdown of the best music videos on YouTube. Every week we will feature the latest video that has gone viral across Europe. We will also highlight the best music videos from around the world.
Taylor Swift – Anti Hero
Taylor Swift's "Anti Hero" is an official music video by Taylor Swift. It was released on November 2, 2017, as the lead single from her seventh studio album Reputation (2017). The song was written by Swift along with Jack Antonoff, Max Martin, Shellback, and Savan Kotecha.
Lost the live episode? listen the podcast here



THE EUROPEAN TOP 40 SONGS OF THE WEEK:
EUROPEAN TOP40 | 09 December 2023
| Artist | Title | POSITION |
| --- | --- | --- |
| Jack Harlow | Lovin On Me [16x9] [CDA] [Clean][T40-01] [1123-3] | 01 |
| Tate McRae | Greedy [CDA] [Clean][T40-02] [0923-2] | 02 |
| Inigo Quintero | Si No Estas [LV] [T40-03] [1123-1] | 03 |
| Dua Lipa | Houdini [CDA] [No intro] [T40-04] [1123-2] | 04 |
| Casso, Raye, D Block Europe | Prada [CDA] [Clean] [T40-05] [0923-1] | 05 |
| Doja Cat | Paint The Town Red [Radio Edit] [Clean][T40-06] [0823-4] | 06 |
| Tyla | Water [CDA] [T40-07] [1023-3] | 07 |
| Sonny Fodera, MK | Asking [T40-08] [1023-1] | 08 |
| Cher | DJ Play A Christmas Song [LV] [T40-09] [1123-3] | 09 |
| Becky Hill, Chase And Status | Disconnect [Clean][T40-10] [0923-1] | 10 |
| Billy Gillies | DNA (Loving You) [AU VS][T40-11] [0923-2] | 11 |
| Zara Larsson, David Guetta | On My Love [CDA] [T40-12] [0923-2] | 12 |
| Noah Kahan | Stick Season [LV][T40-13] [0923-2] | 13 |
| Jax Jones, D.O.D, Ina Wroldsen | Won't Forget You [AU VS] [T40-14] [1123-2] | 14 |
| Dua Lipa | Dance The Night [CDA][T40-15] [0523-3] | 15 |
| Jungle | Back On 74 [CDA][T40-16] [0923-1] | 16 |
| The Kid Laroi, Jung Kook, Central Cee | Too Much [T40-17] [1023-3] | 17 |
| Twocolors, Safri Duo, Chris de Sarandy | Cynical [CDA] [T40-18] [0823-1] | 18 |
| Luke Combs | Fast Car [Live][T40-19] [0823-4] | 19 |
| Taylor Swift | Blank Space [1214-3] [T40-20] | 20 |
| Myke Towers | Lala [T40-21] [0923-1] | 21 |
| Peggy Gou | (It Goes Like) Nanana [CDA][T40-22] [1023-1] | 22 |
| Jung Kook, Jack Harlow | 3D [CDA][T40-23] [1023-1] | 23 |
| Troye Sivan | One Of Your Girls [T40-24] [1023-3] | 24 |
| Loreen | Is It Love [CDA][T40-25] [1023-3] | 25 |
| Jazzy | Stardust [VS][T40-26] [1123-1] | 26 |
| Kenya Grace | Strangers [LV] [T40-27] [0923-1] | 27 |
| The Beatles | Now And Then [CDA] [T40-28] [1123-2] | 28 |
| David Guetta, Ayra Starr, Lil Durk | Big FU [Clean] [LV][T40-29] [1123-1] | 29 |
| Tiesto, Tears For Fears | Rule The World (Everybody) [VS] [1123-1][T40-30] | 30 |
| Tate McRae | Exes [T40-31] [1123-3] | 31 |
| Anitta | Mil Veces [T40-32] [1123-1] | 32 |
| Campbell, Alcemist | Would You (Go To Bed With Me) [Touch And Go][T40-33] [1023-1] | 33 |
| Cash Cash, Taylor Dayne | Tell It To My Heart [LV][T40-34] [1123-1] | 34 |
| Taylor Swift | Style [CDA] [No intro] [T40-35] [2015] | 35 |
| Teddy Swims | Lose Control [CDA] [Radio Edit] [T40-36] [1123-3] | 36 |
| Burna Boy | City Boys [No intro] [Clean][T40-37] [1023-1] | 37 |
| Loreen | Tattoo [T40-38] [0423-3] | 38 |
| Robin Schulz, Rita Ora, Tiago PZK | I'll Be There [LV][T40-39] [1023-3] | 39 |
| Jung Kook | Standing Next To You [CDA] [T40-40] [1123-3] | 40 |
V2BEAT
Radio & TV
on your Devices!
Download our App



Vote your favorite song
Send On Screen Message
Chat with other audience
Listen Audio Radio Only
Watch latest Pop Music Videos
V2BEAT
Radio & TV
On Your SMART TV
Watch in HD on any screen
Switch to Full Screen mode
Interact with the programs
Vote your Favorite Song
Send TV Screen Messages
Open Chat with other friends
Taylor Swift Anti Hero Lyrics
"Anti-Hero"
I have this thing where I get older, but just never wiser
Midnights become my afternoons
When my depression works the graveyard shift
All of the people I've ghosted stand there in the room
I should not be left to my own devices
They come with prices and vices, I end up in crisis
(Tale as old as time)
I wake up screaming from dreaming
One day I'll watch as you're leaving
'Cause you got tired of my scheming
(For the last time)It's me
Hi
I'm the problem, it's me
At teatime
Everybody agrees
I'll stare directly at the sun, but never in the mirror
It must be exhausting always rooting for the anti-heroSometimes I feel like everybody is a sexy baby
And I'm a monster on the hill
Too big to hang out
Slowly lurching toward your favorite city
Pierced through the heart but never killed
Did you hear my covert narcissism
I disguise as altruism like some kind of congressman?
(Tale as old as time)
I wake up screaming from dreaming
One day I'll watch as you're leaving and life will lose all its meaning
(For the last time)
It's me
Hi
I'm the problem, it's me
(I'm the problem, it's me)
At teatime
Everybody agrees
I'll stare directly at the sun, but never in the mirror
It must be exhausting always rooting for the anti-hero
I have this dream my daughter-in-law kills me for the money
She thinks I left them in the will
The family gathers 'round and reads it
And then someone screams out
"She's laughing up at us from hell!"
It's me
Hi
I'm the problem, it's me
It's me
Hi
I'm the problem, it's me
It's me
Hi
Everybody agrees
Everybody agrees
It's me
Hi (Hi)
I'm the problem, it's me
(I'm the problem, it's me)
At teatime (Time)
Everybody agrees
(Everybody agrees)
I'll stare directly at the sun, but never in the mirror
It must be exhausting always rooting for the anti-hero
V2BEAT Radio, V2BEAT TV, V2BEAT MAG
---