---


PDMGATE is the weekly appointment with our music critic and DJ Designer Daniele Milani. In fact Daniele Mlani proposes at least 4 tracks that will be part of the V2BEAT rotation. The 4 tracks are proposed in an appointment called "Micromix" and aired every hour, 10 minutes before the CLOCK. Each mixed session is accompanied by an article where Daniele comments on the various songs also evaluating his personal opinion. But not only does Daniele propose the new Pop Music releases, he often contemplates great hits by famous singers, the list is very long, see here.
Scheduled:
10 min Before ClockTime
Every each hour daily
POP MUSIC NEWS wants to be a column written by our editorial staff of the most important musical events of the week. The articles include, musical previews, new releases by artists from the POP, Dance, Trap, R&B, funky, soul, Rap, Latin, etc. The articles also cover curiosities, gossip, musical reviews and comments on everything related to our musical segments. There is no shortage of new musical proposals by emerging singers who inspire our site. The self-produced articles are written by freelancers and fans of the music industry Radio & TV.
HOT POP HITS is the weekly column of the new musical proposals entered in rotation on V2BEAT Music television. We carefully choose some of the tracks that we believe are the most successful among the thousands that are produced every day by singers and artists from the Pop, Dance, Latin, R&B, Soul, Rap, Hip Hop, Country and others genres.
Every week an article comes out created by our editorial staff that seeks, chooses, evaluates by listening and viewing the tracks that best meet the broadcasting requirements. As always, there is no lack of new proposals coming directly from emerging artists. The editorial team is currently composed by IvanS, Daniele Milani and the collaboration of BojoPowerPlay of RadioMillenium Bulgaria.
Scheduled:
At every :04 of each hour
At every :30 of each hour
Hourly Daily But Sat Afternoon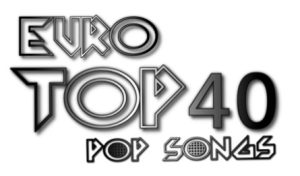 https://www.vibee.tv/category/eu-top40/The European TOP40 music charts is considered taken from the Europe Official Top 100  and remains the V2BEAT  official charts for RnB, Rap, pop, country music, Hip Hop, Dance and Urban Top rhythm music artists. Weekly news songs are selected from the major Top Charts like billboard charts, from vote collected from our audience, web downloaded songs, favorite compilation taken from many online Radios to compile the European V2BEAT Music Television Top40 Charts.
Scheduled:
From 2.00 PM
Every Saturday Afternoon