Quevedo, Karol G and Guetta Rock Out in Their great Single
Written by IvanS on 10/01/2023
Experience a musical masterpiece as Karol G, David Guetta and Quevedo unite on this exciting track – turn it up loud!
Get ready for an exciting musical new releases by Karol G, David Guetta and Quevedo giving out forces on their thrilling tracks. With driving rhythms and upbeat energy, it's the perfect soundtrack to get your night started – so crank up the volume and get moving!
Listen to the song for a musical treat.
°Karol G with Cairo comes out from the world hit "Provenza. This track is sure to be a hit with its infectious beats guaranteed to have you dancing and moving along. Karol G ramps up the excitement with her powerful vocals, while Quevedo adds the Latin flavor with the new release "Quedate" colaboration with Bizarrap. Once again David Guetta's production with Morten, Raye – You Can't Change Me, work out live is routing around the thrilling beat. Get ready for an all-around audio experience, perfect for getting you into the groove.
Watch the music video for vibrant visuals.
°The accompanying music video for this track showcases the colourful and vibrant atmosphere of the collaboration. You see Karol G taking turns performing her parts with energy and emotion. Colombian singer/songwriter Karol G moved further this year 2023 with the single Cairo. You also get a glimpse of some interesting places such as a fashioned Egypt ambients, local camels, and tropical river islands that bring the song to life. Add this unique experience to your library today!
Read all about the lineup behind the singles.
Karol G has won numerous awards throughout her career, including BMI Latin Awards for "Songwriter of the Year" in 2020 and six Latin American Music Awards. Carolina Giraldo Navarro (born February 14, 1991), known professionally as Karol G (in all caps), is a Colombian singer-songwriter. She is mostly described as a reggaeton and Latin trapper, but has experimented with many other genres, including reggae and sertaneha. In 2018, she won a Latin Grammy for Best New Artist and she was nominated for several Billboard Latin Music Awards and Nuestro for Premios. Born and raised in Medellin, Giraldo began her career when she was a teenager when she starred in the Colombian spin-off The X Factor.
°David Guetta is a world-renowned producer writing hit records for pop icons such as Lady Gaga and Rihanna. Pierre David Guetta (born 7 November 1967) is a French DJ and record producer. He has over 10 million albums and over 65 million singles worldwide, with over 10 billion streams. In 2011, 2020 and 2021, Guetta was voted the #1 DJ in the DJ Mag Top 100 DJs poll. In 2013, Bill board named "When Love Takes Over" the greatest dance-pop collaboration of all time.
Combining Quevedo, Karol G, and David Guetta's artistic chemistry surely results in a powerful tracks of your music day loving!
Find out which streaming platforms host the track.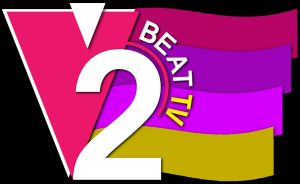 °These exciting singles is now available on almost all popular streaming platforms, Radio and TV by playing pop and dance segments. In particular the new video songs are now played and streamed on V2BEAT Dance Radio TV Europe. Don't miss out on your chance to experience a true musical masterpiece – make sure you check out Quevedo, Karol G and David Guetta's latest hit before it's too late!
Find related singles from each artist to enjoy more of their work.
If you're a fan of the collaborative work of these three music powerhouses, don't forget to explore the back catalogue of singles and albums available from each artist. Quevedo, Karol G and David Guetta have had huge success both with collaborations and as solo artists, so there's plenty of amazing tunes to put on repeat! Check out the V2BEAT Dance Radio TV Europe daily tuning to discover these and many others new song hits!
---