16 HOT POP HITS Usher, Tiesto, ZHU, Mabel cool this week
Written by IvanS on 17/10/2020
Welcome back with the weekly HOT POP HITS news event dedicated to new entries in the V2BEAT Live TV rotation. This time we find some nice remixes of songs tracks we had already found in the past weeks.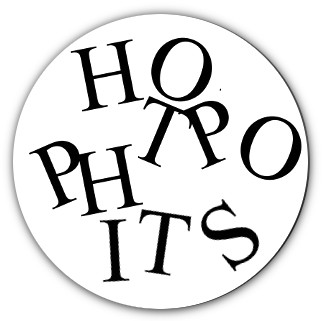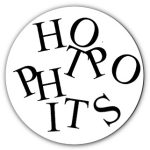 In particular, in the Latin segment we find the remix of Carita De Inocente of Prince Royce Ft Myke Towers. The much-listened but highly successful "In Your Eyes" by The Weeknd Ft Doja Cat, Remix.
Also worth mentioning, the great Clean Bandit & Mabel remix with Tick Tock. But let's see together the entire new HOT POP HITS playlist of the week:
HOT POP HITS OF THE 2rd WEEK OCTOBER 2020
Usher – Bad Habits [T40-27] [1020-1] (4:13)
Prince Royce ft Myke Towers – Carita de Inocente (Remix) [1020-1] (3:07)
Reik – Hablame de Ti [1020-1] (3:06)
Running Touch – Signs [1020-1] (3:54)
The Weeknd ft Doja Cat – In Your Eyes (Remix) [T40-26] [1020-1] (4:09)
Tiesto ft Vintage Culture (Ferreck Dawn Remix) – Coffee (Give Me Something) [T40-25] [1020-1] (5:09)
KAYTRANADA feat Tinashe – The Worst in Me [1020-2] (3:34)
Lost Kings feat Ty Dolla Sign And GASHI – Oops (I'm Sorry) [1020-2] (3:35)
Legendary Marquest featuring Anaiyah Sunshine – Who's gonna Run [1020-2] (4:07)
Clean Bandit, Mabel ft 24kGoldn – Tick Tock (DJ Baur Remix) [1020-1] (3:43)
Clean Bandit, Mabel ft 24kGoldn – Tick Tock (Joel Corry Remix) [1020-1] (3:29)
Justin Bieber ft Chance The Rapper – Holy [1020-1] (4:08)
Justin Bieber, Chance The Rapper vs Jonas Blue, Max, Nathan Dav – Holy (Pat C's 'Naked' Bootleg) [1020-2] (3:06)
Oliver Cheatham – Get Down Saturday Night (Howie Refix) [1020-2] (3:31)
Twin Melody, Izan Llunas – Alguien Como Tu [1020-3] (3:11)
ZHU – Risky Business [1020-2] (5:04)
https://www.instagram.com/tv/CGcI0yvD7Q1/?utm_source=ig_web_button_share_sheet
As always they started rotating on ⇒V2BEAT Music TVision!
HOT POP HITS IS SCHEDULED ON

[icon name="clock-o" class="" unprefixed_class=""] Every CLOCKTIME

[icon name="clock-o" class="" unprefixed_class=""] Every Half of the hour

How to listen/watch V2BEAT Radio TV?
READ ALSO…
USHER, Career, success and honors of multipurpose artist
Today we will continue to talk about the most successful singers during the 2000s, among these artists there is a singer, singer-songwriter, dancer and American actor: Usher.
Usher is a successful American R & B and pop musician. He started making music from 15 years. Usher is famous for his hit albums including Confessions, Looking 4 Myself and My Way.
The album "My Way" has sold over 1 million copies in a week. Later he produced the Looking 4 Myself album in June 2012 and placed at number 1 on the Billboard album chart.
His partnerships with other artists were many, one on all with DJ David Guetta, memorable success "Without You".
The last work of Usher is with the participation of Zaytoven. The track, released at the end of November 2018 can not be defined as the masterpiece of Usher, but we wait for the remix.
---
[related_post]
---