Ronald Bell, 4 sensitive and amazing tracks by Kool & The Gang, Band Head RIP
PDMG from DANIELE MILANI , Farewell to Ronald Bell, this time the new Micromix includes 4 tracks from the most representative of the Kool & The Gang soul/funky band, expressly dedicated to the disappearing of the head and composer Ronald Bell, let's go to listen and enjoy:
MICROMIX: The Best Kool And The Gang songs
New Micromix this week
which includes 4 tracks
1 – Kool & The Gang – Celebration – Remix Djmastersound
2 – Kool And The Gang – Get Down On It (Remix)
3 – Kool & The Gang – This Is Your Night (Dj " S " Remix)
4 – Kool & The Gang – Fresh (lutzu istrate remix)
Farewell to Ronald Bell, he was one of the founders of Kool & the Gang.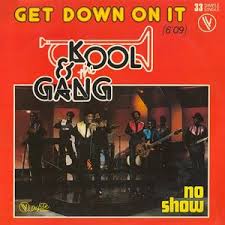 Ronald Bell was the mastermind and composer of the Band. Kool & The Gang begin their musical journey in 1964, with rough and instrumental Funky Beat sounds. After 10 years they create an innovative Sound for those times, Funky Disco music for all ears and to make people dance in the very first discos like Studio 54. Almost all their Albums contain tracks and Hits to dance but also great melodic pieces. Kool And The Gang made history from the 70s to the late 90s. They continue to play concerts all over the world. The loss of Ronald Bell is very heavy for the Band, Ronald Bell was the creator and composer of world hits, in this Micromx I chose 4 of the many songs made by Ronald Bell, as always in remix version.
I always say that an Artist remains immortal, because he leaves behind what he has done in life.
Hi Ronald Bell and long live Kool And The Gang.
[icon name="pencil-square-o" class="" unprefixed_class=""] Carefully Selected with love for you by Daniele Milani Music Designer & Music Critic
MICROMIX IS SCHEDULED ON

[icon name="clock-o" class="" unprefixed_class=""] Every -10 min to the CLOCKTIME

In case you lost the episode, you can listen here:

https://sisimusica.it/mp3/Micromix_%28The_Best_Kool_%26_The_Gang%29_-_by_Daniele_Milani.m4a

[yasr_visitor_votes size="medium"]
READ ALSO…
Hi from DANIELE MILANI , This time the new Micromix is dedicates integrally to the BIG voice singer Barry White. It's includes 4 of the most famous tracks for Barry's repertory:
1 – Barry White – Don't Make Me Wait Too Long (Jay-K's Club Mix)
2 – Barry White – Let The Music Play (House Remix)
3 – Barry White – Can't Get Enough Of Your Love Baby – (Eric Faria Remix)
4 – Barry White – You-re My First, My Last, My Everything (Dance Remix)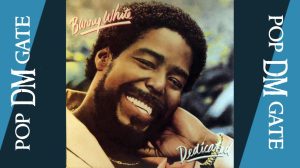 Barry White, Barry Eugene Carter (Galveston, September 12, 1944 – Los Angeles, July 4, 2003), was an American singer-songwriter, multi-instrumentalist, arranger and record producer. In his career he has won two Grammy Awards and has sold more than 100 million records.
Talking about this immense artist in a few lines is very difficult. In the 70s / 80s / 90s he invented a sub-genre called Sexy Disco. His deep powerful but also sexy voice made everyone appreciate him. When he sings the Woofer and Subwoofer speakers of the loudspeakers have fun moving in a sensual way. Barry left us a few years ago but … the tons of crazy songs are forever. The beauty of being an artist at this level is that you remain immortal.
I have chosen these 4 tracks among his thousands, perhaps in my opinion they are the 4 most important and known tracks to everyone. I also chose fairly recent remix versions where the talented DJs left the songs in purity but rejuvenated them with current sounds and speakers. Happy listening and lots of fun!
Personally the Barry is among the 10 favorite Discofunky artists.
[related_post]
HOT POP HITS, the new pop songs get into V2BEAT's playlist, september 2020
---