15 HOT POP HITS with Clean Bandit, Lady Gaga, MIKA, Mabel great on V2BEAT Live TV
Written by IvanS on 24/09/2020
Third week of this rainy September, HOT POP HITS full of good music and new music video tracks coming into rotation on your channel you love. V2BEAT TV:
The Latin group CNCO, a boy band that has been active for some years not only in the South American market but also in the rest of the world, are offering their new single simply titled "Beso".
Clean Bandit, the British artist group formed in Cambrige in 2008 and composed of Grace Chatto, and brothers Jack and Luke Patterson have joined musically this time with Mabel (Neneh Cherry's daughter) for a very well played single titled Tick Tock .
But now let's see the complete list of the new HOT POP HITS:
HOT POP HITS OF THE 3rd WEEK SEPTEMBER 2020
Mishaal – Peddle Bike [0920-1] (2:11)
TAG x Pitbull – Backpack [0920-1] (2:51)
CNCO – Beso [0920-1] (3:18)
Lost Kings feat DeathByRomy – Hurt [0920-1] (3:04)
BTS – Dynamite [T40-08] [0920-1] (3:20)
BTS – Dynamite (Funkymix By Mark Roberts ) [0920-1] (4:37)
Lady Gaga ft BLACKPINK – Sour Candy [0920-2] (2:59)
Pitbull ft Becky G And De La Ghetto – Mala (Remix) [0920-1] (3:18)
Christina Aguilera – Reflection [0920-1] (From Mulan 2020) [T40-40] (3:32)
Clean Bandit and Mabel – Tick Tock (feat 24kGoldn) (Joel Corry Remix) [0920-1] (2:35)
Danna Paola, MIKA – Me, Myself [0920-2] (2:54)
Dempsey Hope – Time Flies [0920-2] (2:17)
Bow Anderson – Island [0920-3] (3:26)
Dreamer Boy – Know You [0920-3] (3:24)
HRVY, Matoma – Good Vibes [0920-3] (2:50)
As always they started rotating on ⇒V2BEAT Music TVision!
HOT POP HITS IS SCHEDULED ON

[icon name="clock-o" class="" unprefixed_class=""] Every CLOCKTIME

[icon name="clock-o" class="" unprefixed_class=""] Every Half of the hour
READ ALSO…
---
On rotation this week on V2beat TV, enjoy!
https://youtu.be/hlznpxNGFGQ
---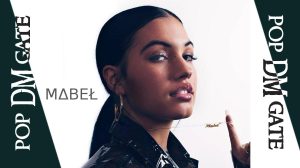 Welcome from DANIELE MILANI , This time the new Micromix includes 4 current tracks that are rotating this week on V2BEAT with Dua Lipa, Becky Hill, Sigala, Arty and Audien, AJ Tracey and Mabel, happy listening on V2BEAT TV!
1 – Dua Lipa – Hallucinate (Tensnake Remix)
The tireless 'Dua Lipa' returns. New single, perfect and beautiful like all his productions. It is officially a reality of Pop music. The remix of 'Tensnake' gives an extra Dance boost.
2 – Becky Hill & Sigala – Heaven On My Mind (Extended Mix)
Perfect match of two great artists. Excellent sounds and, as always, beautiful voice and vocal technique of 'Becky Hill'.
3 – Arty & Audien – Craving (feat. Ellee Duke) (Extended Mix)
New single for the duo 'Arty & Audien'. Very simple electronic sounds almost 90s but … they work. Excellent vocal performance of 'Ellee Duke'.
4 – AJ Tracey & Mabel – West Ten (TK Taps Remix) (House Remix)
He and she together are a dance powerhouse. House sung well done even if very simple. I really like this single. Well done.
[ARCHIVE]
After listening and dancing at the beginning of 2018, it has now been renewed and refreshed with the addition of Meghan Trainor and Sean Paul vocals.
The experiment is perfectly successful, once again the participation of top singers to a song makes a song that was already very beautiful more engaging and appetizing. We just have to enjoy it and watch the video! On Rotation on V2BEAT TV HOT POP HITS
---
[ARCHIVE] CNCO, The Latin group, composed of five elements, comes out with a new single in these days entitled Llegaste tu. The rhythm, once again convincing, is always a regaetton base but definitely very danceable. Easy to listen, the song entered these last days of November in rotation on V2BEAT TV to bring us some sun and Latin warmth.
---
[related_post]
HOT POP HITS, the new pop songs get into V2BEAT's playlist, september 2020
---